As my love Jonathan reminded us, previously on Australian Survivor we staged a brutal, epic battle between brians and brawn to see who would reign supreme. Which, spoiler alert, was a brain who was also super strong which kinda means you need a little bit of yin and yang to win, no? On and said all rounder, was the iconic Hayley who managed to navigate around George's wild game, being booted and coming back from redemption and Cara's passion for cooking plans. 

But I've digressed. Like early season Probst transferring the final tribal council votes, Jonathan then literally jumped in a leftover Mad Max car from the BvB opening and drove himself through the outback from the desert of Cloncurry into the stunning oasis that is the land of the Gudjala People near the township of Charters Towers. Eventually he pulled up, issued his 47 days line and well, I have goosebumps!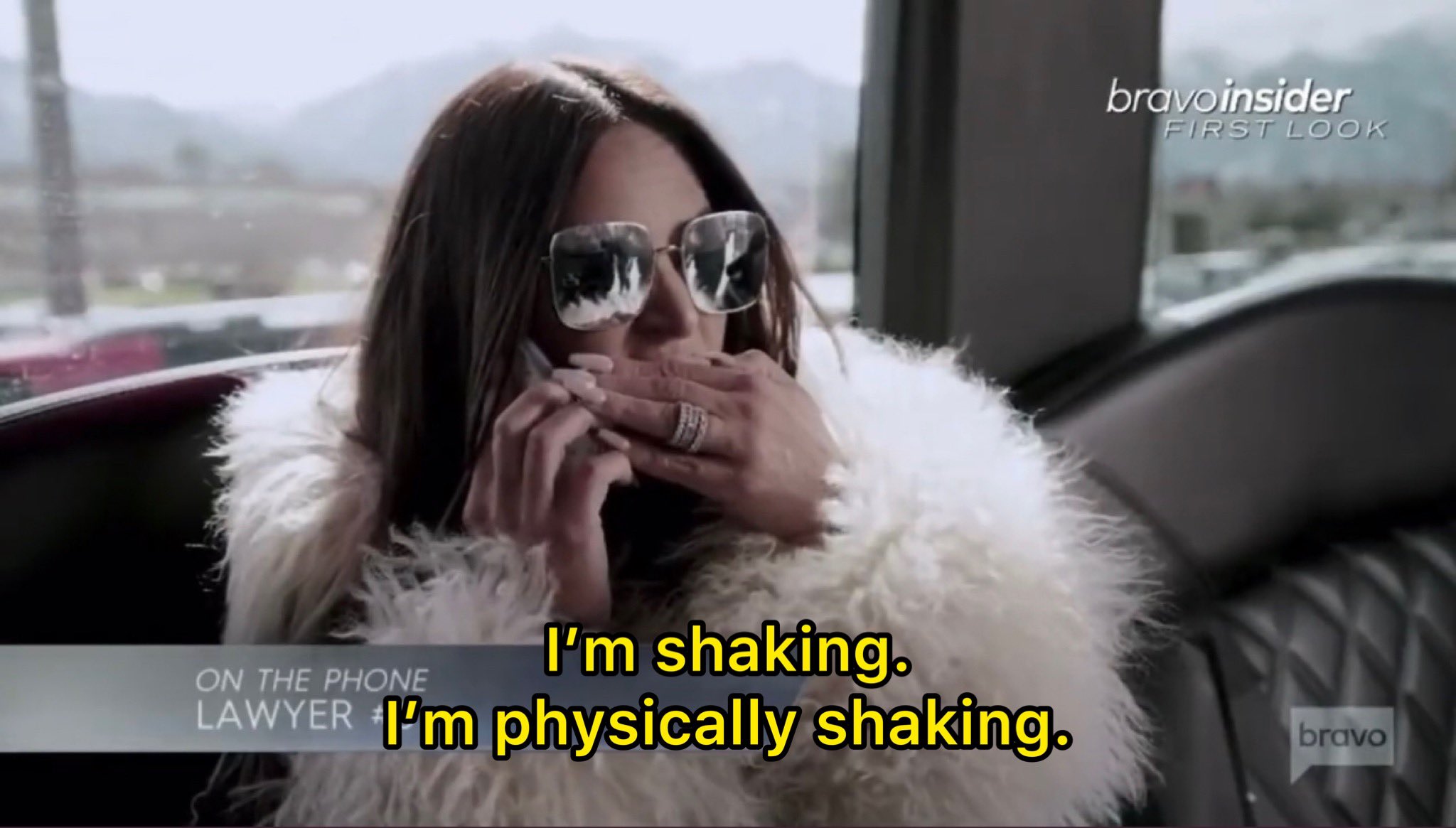 First we met brothers Jordie and Jessie who look equal parts goofy and athletic, though they assured us that they were competitive best mates. Jessie is the one they'd get to lead them into a battle, while Jordie would be best for leading to the pub. And just like that, I live for Jordie. Sisters KJ and Sophie were up next with Sophie sharing how direct she is, while KJ is sneaky. And given Sophie is proudly controversial and outspoken, I have a feeling KJ will be making it further.

Ex-Rooster Michael Crocker – aka Croc – and his sister-in-law were ready to fight, well he was. She is proudly uncoordinated, thinks that tribal council is called tribunal and most importantly, is giving off big Cara energy and well, I love her already. Chrissy is life, long live Chrissy. King Khanh from Masterchef was joined in the game by his equally iconic sister Amy and well, I am ready for Khanh to come in and play as equally cutthroat as Sandra.

Speaking of former players, Andy is back looking for redemption alongside his sister Kate and ugh, I hate how triggered I am by Andy because I want to like him, however I know we'd have the same trajectory if I played the game and that makes me sad. Thankfully his sister Kate seems super sweet and ready to help him navigate the social aspect better than his first season. They were joined by Mark and Sam who met on season 2, fell in love and are now married with a super cute son. And damn, I hope we get the chaotic, controlling Sam from her first season because she was FUN.

Then, the moment we've all been waiting for – SANDRA AND NINA, officially, confirmed, here. Australia! They quickly jumped in a chopper and as the 22 other castaways – or peasants – climbed rocky terrain to meet Jonathan by a watering hole before it landed unveiling the Queen to her subjects. Or, well, fellow competitors. While Chrissy incorrectly identified Sandra as Oprah at first, the cast were gagged to see the Queen down under alongside her daughter. We then got a supercut of Sandra's greatest hits including dumping the fish, burning a hat and eating sugar and gah, I just love her so much. And Nina seems so bubbly and fun and ugh, I. Am. Ready.

I mean, Sandra is ready to beat her own daughter down.

After everyone calmed down, Jonathan quickly painted a target on Sandra's back, pointing out she is the queen. Thankfully, Nina quoted Sandra's I don't know about that when Sandra said she was confident in her chances, so maybe she will have trouble getting her third win. Particularly since Croc admitted to being a bit nervous to face off against former players, though was ready to fight them which you know means, get rid of them ASAP.

Surprising everyone on the shore but not a soul watching, Jonathan split everyone up from their loved ones putting one on each of the tribes. Before they were immediately tasked with battling it out in the first reward challenge of the season for a welcome fire pit. Which is a pretty epic way to start the game, TBH. One by one, each pair would face off racing down a slide into the water to grab a ring, which they need to drag over to a long, hard pole. First up were Jesse and Jordie with Jesse whipping down the slide before his big brother dragged him all the way to his pole, scoring the first point for the Water tribe. Because yes, we've gone from Brains, Brawn and Fire to Blood and Water.

KJ and Sophie were up next with the latter ready to destroy her sister, which she did, after a brutal fight, tying things up between the tribes. Andy kindly helped his sister up the stairs before scoring the second point for his tribe. What looked to be the most mis-matched pairing in Croc and Chrissy was actually a decent fight as Chrissy threw her body around and nearly dragged her brother-in-law over to her pole before he got a second wind and tied things up between the tribes. Then Sandra faced off against Nina and well, these two are just the best. I mean, neither were tall enough to grab the ring off the hook at first and then fought tooth and nail until Nina pulled the ring out of her mum's hands and snatched victory for the Water tribe.

We followed the Water tribe back to camp where Chrissy realised that she is a little over her head given she hates the outdoors and is already losing her fake tan. Andy meanwhile rallied the group and congratulated them on their killer win. Which Chrissy struggled to celebrate given she is without her support system in Croc. Thankfully she is so charming and hilarious, I see her doing well after that initial shock wears off. The tribe sat in the water and did a quick getting to know you session, with Andy this time opting to go the honest route. Though given the editors gave him the joker music, I'm scared for him. As Mark opened up about his life, Jordie outed his brother Jesse as a huge fan of Mark and well, his edit is already night and day with Andy in how likeable and magnetic he is coming across. While Mark is a literal soldier, Andy took the lead on building their shelter which filled Mark with absolute joy as the target was firmly being painted on Andy, rather than him.

Meanwhile over at the Blood tribe, Jesse was mostly disappointed about losing to his brother rather than losing the challenge. More importantly, he is a superfan that is in awe of Sandra and I love him for it. Jesse and Jordie forever! After everyone else introduced themselves, the tribe got to work building the shelter as Sandra worried about a target being painted on her back. Jesse admitted that it would take him a while to get comfortable in front of her given he is such a fan, with Sandra calmly reminding him that she is just a person that is looking to fit in and ugh, I love her.

Sandra admitted that she knows the odds are against her as the queen, particularly given how physical Australian Survivor is, but as always, she will bide her time until she can take control and win.

The next day the tribe were trying to get comfortable, while Sophie quickly realised she was in the middle of the bush. Which is what happens when an animal licks you on the face while you sleep, to be honest. We then learnt a little more about her, a former WAG and super successful business woman and most importantly, she is bi so I will stan her until my dying breath.

Over at the Water tribe, most of them settled down for breakfast as Queen Shayelle – aka Slayelle – wandered around camp, collecting firewood and being an absolute provider. Though she did open up about feeling overwhelmed being apart from her partner Ben and ugh, I love her too. Which has nothing to do with the fact that she is so strong she could murder me with her bare hands. Honest. She started to bond with Briana who is kind and bubbly, though Shay quickly pegged her as a threat given her likability will take her far and as such, she will need to be cut eventually.

While collecting paperbark, Shay found the first clue of the season and quickly pulled Briana aside to fill her in on the deets. With said deets being that the hidden immunity idol is literally stuck to the front of Jonathan's podium at tribal council. The first catch being they need to snag it in front of the tribe to activate it and the second being that there was a second clue hidden somewhere in their camp. Which was promptly found by tribunal queen Chrissy in front of most of her tribemates. Though given she is unsure about what tribal council is, I assume Shay and Briana are all good, right?

The tribes reconvened with my love Jonathan for the first epic immunity challenge where we learnt poor Alex had somehow sustained an injury and had to be supported (or carried) as they arrived at the challenge. His 'in-law' Jay was rattled by how pained his (ex-)girlfriend's brother was, though it was quickly dropped to make way from some brief shade amongst loved ones. After which Jonathan explained that the tribes would have to race over a ramp carrying a battering ramp before smashing some walls, climbing over a ladder and then smashing a series of targets. And since Alex was injured, he was sitting out of the challenge with the Blood tribe also having to sit someone out to make things fair, with Andy's sister Kate volunteering.

Which is iconic, since Sandra stayed silent, desperate to prove herself in a challenge and I live for that fire.

The tribes both shot out of the gate at the first obstacle with the Water tribe getting out to the earliest of leads on the walls until Croc took control, directing the Blood tribe and pushing them ahead. The Water tribe continued to struggle with the second wall as the Blood tribe whipped up the tower and started to toss their hammers at the targets, after a wistful look back at Shay from Ben and honestly, swoon. I ship the shit out of them. Croc and Jordan tossed hammer after hammer, only taking out one before Jay and Ben traded out and quickly knocked out two more. All while the Water tribe continued to work at their second wall before Mark straight up charged at it himself. Sophie switched out with Jay before she and Ben took out the last two targets and snatched immunity for their tribe.

Most importantly, keeping Sandra in the game for one more episode.

Back at camp the tribe discovered their fire had gone out in their absence which is just rubbing salt in the wounds at this point. Chrissy was worried about Alex, having quickly bonded with him and loving how kind and calm he is. As Mel tried to give him a consult, thankfully being a chiropractor, Chrissy and Jordie spoke about how nervous they are for him. Andy meanwhile was relishing the thought of going to tribal council, though tried to play things cool. As the tribe caught up in the water, Andy floated the idea of booting Alex which honestly makes sense given he can barely walk but given the looks on everyone else's faces, I'm not sure it will be this cut and dry.

Shay and Briana meanwhile went for a walk to come up with a game plan for snatching the idol before Chrissy, to ideally get out the icon. They caught up with Nina, Khanh and Jordie by the well, with everyone agreeing that Chrissy is a liability to the tribe and needs to go. Nina however was just agreeing to their face, having learnt from her mother not to idly sit by and make decisions that benefit other people's games and as such, knowing that she can't work with Andy, she wanted to get rid of him instead. As such, she pulled Mark aside to talk things through with him before getting Mark to straight up suggest they get rid of Andy instead and ugh, how are the Diaz-Twine's this damn good at the game?!

Jordie snuck up on them like a larrikin before quickly switching into game mode, willing to jump on board to get rid of Andy. Nina decided she would work on KJ and Mel, while Jordie would get Josh and Alex on board while all of them tell Andy that Alex will get the boot and ugh, I feel bad for him.

Speaking of Josh and Alex, they were catching up with Chrissy with Alex sharing how heartbroken he would be to be the first boot. Meanwhile Nina was busy pulling KJ and Mel in on the plan before finding Khanh and easily getting him on side too. She then caught up with Andy, Mark and Jordie, calmly talking about getting rid of Alex at tribal council before Andy threw out the idea of splitting the vote between Alex and Chrissy. Which only made Nina more concerned about Andy, and therefore confident in her decision.

At tribal council Alex spoke about how disappointed he was to be injured before the first immunity challenge and how big of a target it has put on his back. Out of nowhere, Shay and Chrissy jumped up to claim the immunity idol, with the former circling the podium as Chrissy calmly snatched it out from underneath her rival. And ugh, Slayelle, I was rooting for you! Jordie pointed out that that really shows what kind of game they're playing, while Andy suggested the idol hasn't changed anything for him. Which is something everyone agreed with, while Briana suggested that sometimes knowing there is an idol in the game means they have to burn some votes to get rid of it, threatening my love Chrissy.

Jordie spoke about the battle between everyone's minds ahead of tribal council, admitting that it was hard to vote out someone you like even though they are injured. Briana continued her attack and straight up called out Chrissy for being a weak link in the challenge and let's just say, the icon was not happy about it. On the flipside, Andy praised everyone for being so great and putting in so much effort. But he was also very ready to get rid of Alex given he is injured. Chrissy reiterated that Alex is likely in a little bit of trouble, while Nina admitted she was parking Alex's injury and instead wanted to come out of tribal council knowing who she can trust. While Andy assured everyone that if he spoke to them today, he wants to work with them.

With that the tribe voted and despite Alex literally spending most of the day in excruciating pain, Chrissy (needlessly) played her idol on herself and Princess Nina got her way as Andy found himself becoming the first boot. 

And ugh, I feel so bad for the guy. Despite Nina and Mark already proving to be an iconic duo. 

I was surprisingly overwhelmed to see Andy arrive at Loser Lodge, knowing how hard it would have been to come back after his first season only to try and adapt his game, only to quickly be cut from the game. Again, because I fear I would fare similarly should I ever accept Jonathan's standing invitation to compete. I pulled him in for a hug, told him how proud of him I was and reminded him that he was just blindsided by Sandra's daughter, which as a superfan, should be an honour. After which I toasted to his Survivor career with a fresh Irish Shandy Meldrum.
My brother went through a period of advocating for the majesty of a shandy, though in my opinion, they generally end up ruining both the lemonade and the beer. But by adding a bit of whiskey, it truly makes it sing. Or at the very least, it makes it pack more of a punch which is honestly what you want after becoming the first boot.

Enjoy!
Irish Shandy Meldrum
Serves: 1.

Ingredients
¼ cup Irish whiskey
½ cup beer, ideally IPA for the flavour
½ cup lemonade

Method
Pour the shot into a glass, followed by the beer and then lemonade.

Then down, in honour of our first boot.


As you can probably tell, we are very social but the fun isn't only limited to celebrities! You can follow us on Instagram, Facebook, Twitter, Pinterest and Tumblr.