Drag Race has oft been referred to by RuPaul herself as the Olympics of Drag, so it was only a matter of time before the franchises crossed-over for the ultimate, international battle royale.

That being said, I would argue that the iconic band Dragometry also inspired RuPaul to battle the World, but I've digressed. Mainly so I could include this majesty …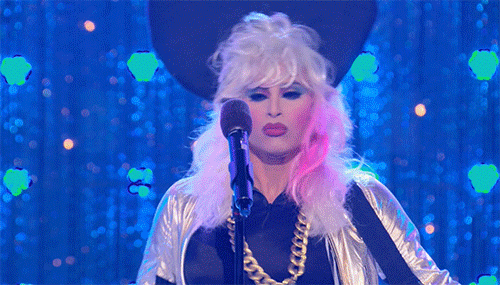 Nine queens from across the globe – including a dang HOST – will descend on sunny ol' England to face off to take the inaugural global crown back to their country.

More importantly, it will give us the chance to continue some time honoured traditions throughout the franchise. Will Cheryl continue her week-to-week mediocrity? Will the artist formerly known as Monique be brown cow stunning? Will Jimbo rock an epic breastplate? And will Juju make it to the end yet again (only to place 2nd to 4th)?

No matter what happens, I know we're in for an epic season. And when it is done, we will definitely feel – dare I say it – much betta!

Who will be the first one to go? Check back next week (remember, I'm no longer a spoil sport) to find out. Well, if you somehow miss the episode.

📷: BBC Three.


As you can probably tell, we are very social but the fun isn't only limited to celebrities! You can follow us on Instagram, Facebook, Twitter, Pinterest and Tumblr.