Ok, so do you remember that awkward time I disappeared for three months and vowed to catch-up on all the dates I missed documenting during that time and never let it happen again? Well … it happened again.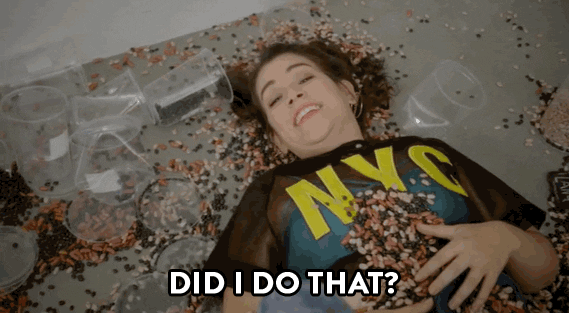 Once again I have a really valid excuse – rehab, bereavements, laziness, depression, jail, anger management, intensive inpatient therapy after watching JVN's break-up play-out and becoming a first-time (puppy) father – but that isn't what matters.
What matters is that I've returned just in the knick of time to roll out the red carpet and celebrate the booziest award show of the season. Yep – it's time for our annual Golden Globe Gold celebration!!
Who will be needed to clear some space on their mantle and/or bathroom cabinet for some new trophies? Well you're just going to have to wait and find out. From me. Over the next few days. As I obvi have the deets.
In any event, strap in as like Shangie I am back, back, back again and Goldy Bird is ready to roll.
Image source: HFPA.
As you can probably tell, we are very social but the fun isn't only limited to celebrities! You can follow us on Instagram, Facebook, Twitter, Pinterest and Tumblr.